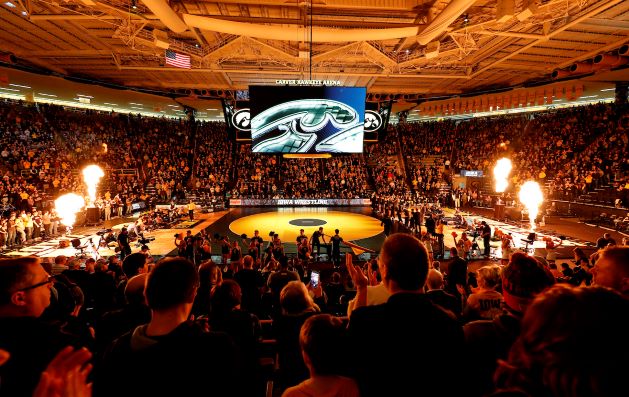 Black and Gold Camp

June 21, 2020 - July 02, 2020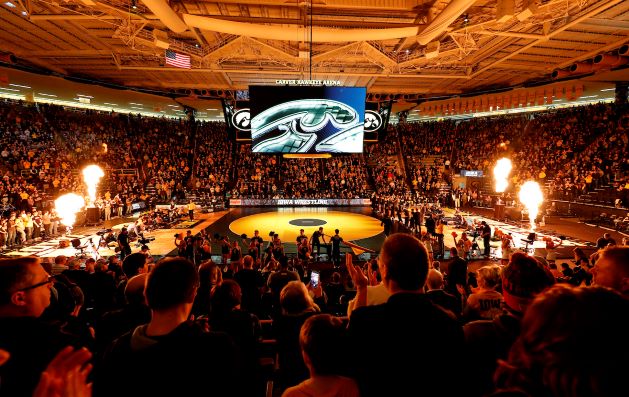 So you want to be a Hawkeye? The Black and Gold Camp will be the ULTIMATE training and wrestling experience at the 2020 Iowa Wresting Camps. By registering for this camp, you will get the opportunity to test your abilities and develop your skills for 12 days at the University of Iowa. A camper will experience all training phases that our summer camps have to offer. On top of that, campers will have small group discussions with our most elite counselors and coaches discussing how they personally approach the sport. These meetings are designed to give campers the opportunity to learn through the experience of our most elite counselors. This camp is designed for athletes looking to make the biggest jump in their wrestling. 
The Black and Gold Camp is designed to increase an athlete's wrestling IQ, awareness, and mentality. This camp is not designed as a boot camp. Athletes will be immersed in the University of Iowa Wrestling culture for 12 days. If you have any questions about this camp, please do not hesitate to call for more information. 
What to Bring
For all camps, bring disinfectant or cleansing soap (such as Dial) for when you shower. You may need to change work-out clothes 3-4 times a day, so 10-12 sets is not unreasonable (laundry facilities are available, bring laundry detergent with you). A SET OF WORK-OUT CLOTHES INCLUDES: T-SHIRT, SOCKS AND SHORTS!!  A CLEAN SET IS NEEDED FOR EACH SESSION.
Knee Pads
Wrestling Shoes
Head Gear
Mouth Guards
Ages: Open to any and all entrants 10-18 years old
Check-In Location: TBD
Check-In Time: 2:00 PM-4:00 PM
Carver Hawkeye Arena: Main Floor
Gender: CoEd | Ages: 10 - 18
June 21, 2020 - July 02, 2020 | Iowa City , Iowa
Sun, June 21, 2020 - Thu, July 02, 2020
S210
Iowa City
,
Iowa
52242