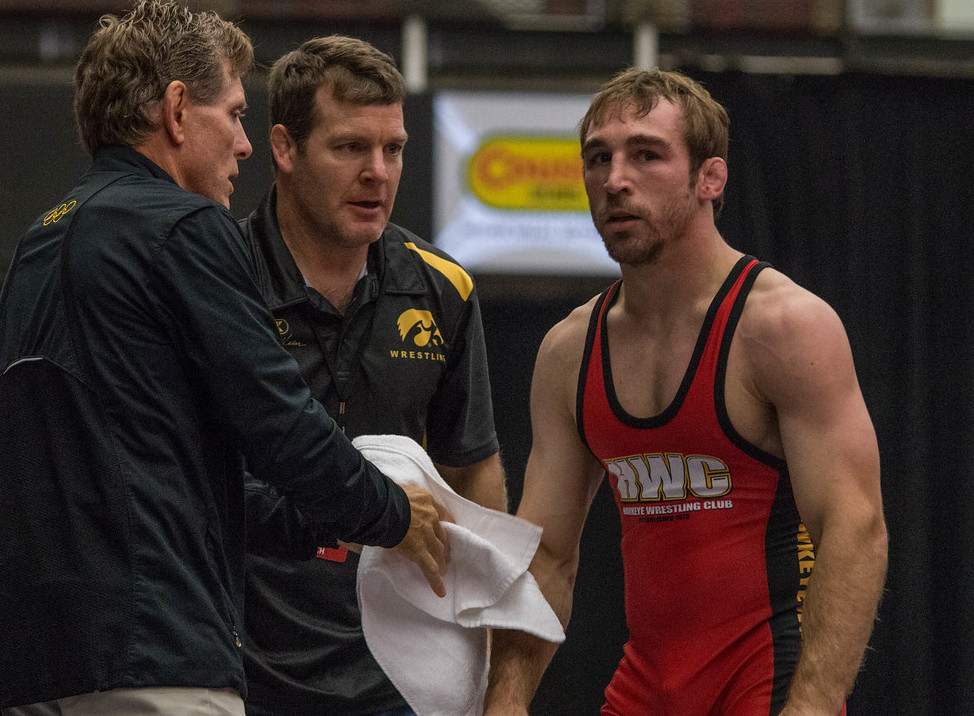 Competition Camp

Tue, June 26, 2018 to Fri, June 29, 2018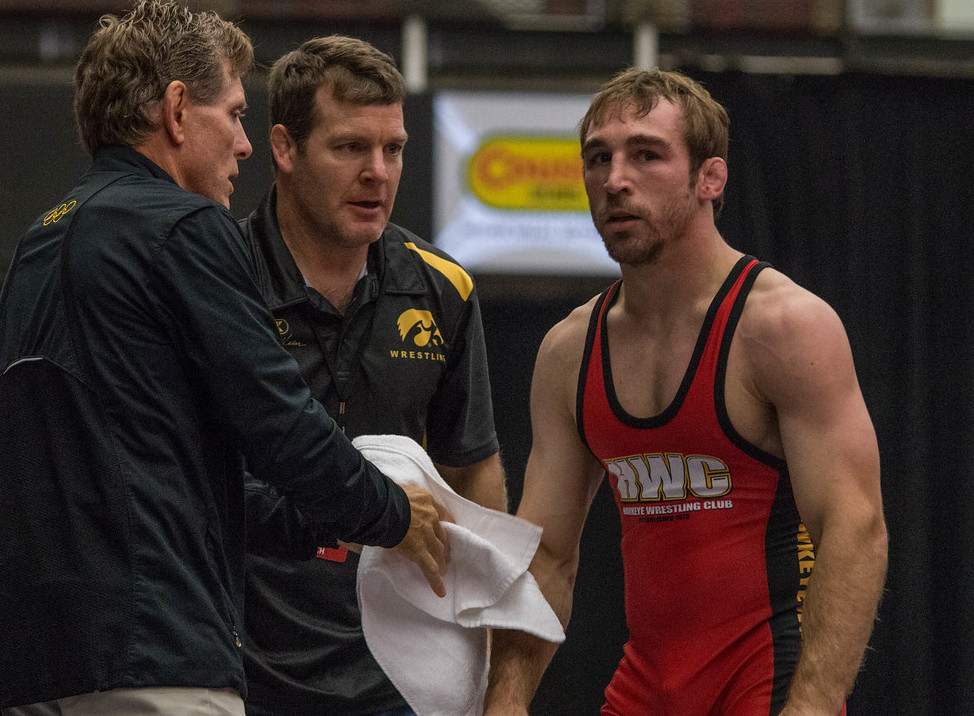 The University of Iowa Competition Camp is centered around getting the campers 10-12 matches with other campers around the same weight. During these matches we will have clinicians that will be watching and observing the campers while they wrestle. After their match the clinicians will communicate with the camper what they saw while the camper was wrestling. The campers will get instant feedback of what they did that was good and what they can work on. The campers can then take that advice and work on those skills or techniques during the technique portion of the camp. The technique portion of the camp will be about a 2 hour session in the middle of the day. During the technique session we will break up into different groups and allow the campers to pick what area they would like to work on for that technique session based on what the clinician advised them earlier in the day. We feel this will allow each camper to better get what he or she needs from the camp. For instance if a camper is really good in the top position they may spend every technique session in a takedown group... if the camper feels they need to work on bottom more, they can spend more time in a bottom technique group. We really want the camper to feel like they can work on whatever they want and if they want to work on all aspects of their wrestling they can do that as well. What we feel makes this camp unique is the ability to wrestle live matches with instant feedback from a college coach or athlete, then go and work on the skills they need to work on during the technique session and hopefully come back for the night session and be able to put those skills and advice to work in a live match.
****SAMPLE*** DAILY SCHEDULE
All meals at Hillcrest Dining Hall. 
Breakfast: 6:45-8:30AM Lunch: 11:30am-1:00pm Dinner: 4:30pm-6:15pm
Tuesday June 27, 2017
11:00-1:00pm Check-in. Slater Dormitory 1st floor
2:45-4:45pm Match Preparation Session (at Carver-Hawkeye)
7:30-8:30pm Brands Motivational Talk
11:00pm Lights Out
Wednesday June 28, 2017
6:45am – Wake Up
 9:45-11:30am (Competition Session) 30 min Tech (at Carver-Hawkeye)
2:30-4:00pm Competition Session (at Carver-Hawkeye)
7:30pm-9:00pm Technique
11:00pm Lights Out.
Thursday June 29, 2017
6:45am-Wake Up
9:45-11:30am Competition Session (at Carver-Hawkeye) Technique
2:30-4:15pm Competition Session (at Carver-Hawkeye) Small Group Technique
8:00- 9:00 Jesse Donnenwerth Talk  - Head Athletic Trainer
11:00pm Lights Out
Friday June 30, 2017
6:45am – Wake Up
9:30-12:30pm Competition Matches (at Carver-Hawkeye)
1:00pm Check Out
What to Bring
For all camps, bring disinfectant or cleansing soap (such as Dial)for when you shower. You may need to change work-out clothes 3-4 times a day, so 10-12 sets is not unreasonable (laundry facilities are available but please bring laundry detergent). A SET OF WORK-OUT CLOTHES INCLUDES: T-SHIRT, SOCKS AND SHORTS!! A CLEAN SET IS NEEDED FOR EACH SESSION
• Knee Pads
• Wrestling Shoes
• Head Gear
• Mouth Guards
Ages: Open to any and all entrants 10-18
Check-In Location: Slater Main Lounge
Check-in Time: 10:00 am-12:00 pm
Tue, June 26, 2018 - Fri, June 29, 2018
S210 CHA
Iowa City
,
Iowa
52242-1020