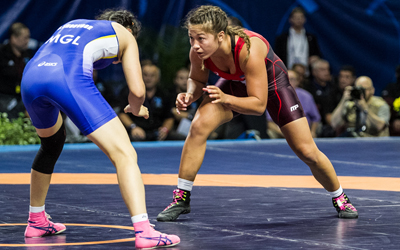 Iowa Women's Wrestling Camp

July 07, 2020 - July 09, 2020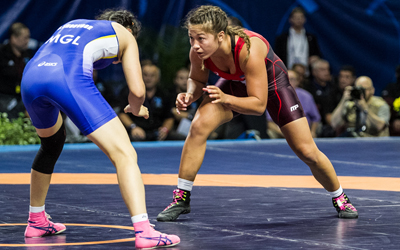 The Iowa Women's wrestling camp is a camp that will give female wrestlers the chance to dial in their skills with some of our best staff. The camp will focus on all wrestling positions. In addition, it will address nutrition, recovery, and mental training skills. This is a great opportunity for female wrestlers to get quality partners from across the country while receiving instruction and feedback from our credentialed HWC female athletes: Alli Ragan, Kayla Miracle, Forest Molinari, and Michaela Beck.
What to Bring
For all camps, bring disinfectant or cleansing soap (such as Dial) for when you shower. You may need to change work-out clothes 3-4 times a day, so 10-12 sets is not unreasonable (laundry facilities are available, bring laundry detergent with you). A SET OF WORK-OUT CLOTHES INCLUDES: T-SHIRT, SOCKS AND SHORTS!!  A CLEAN SET IS NEEDED FOR EACH SESSION.
·       Knee Pads
·       Wrestling Shoes
·       Head Gear
·       Mouth Guards
Ages: Open to any and all entrants 7-18 years old
Check-In Location: TBD
Check-In Time: 2:00 PM-4:00 PM
Carver Hawkeye Arena:
Main Floor
Wrestling Room
Iowa Women's Wrestling Camp
Gender: Female | Ages: 10 - 18
July 07, 2020 - July 09, 2020 | Iowa City, Iowa
Tue, July 07, 2020 - Thu, July 09, 2020
S210 CHA
Iowa City
,
Iowa
52242-1020