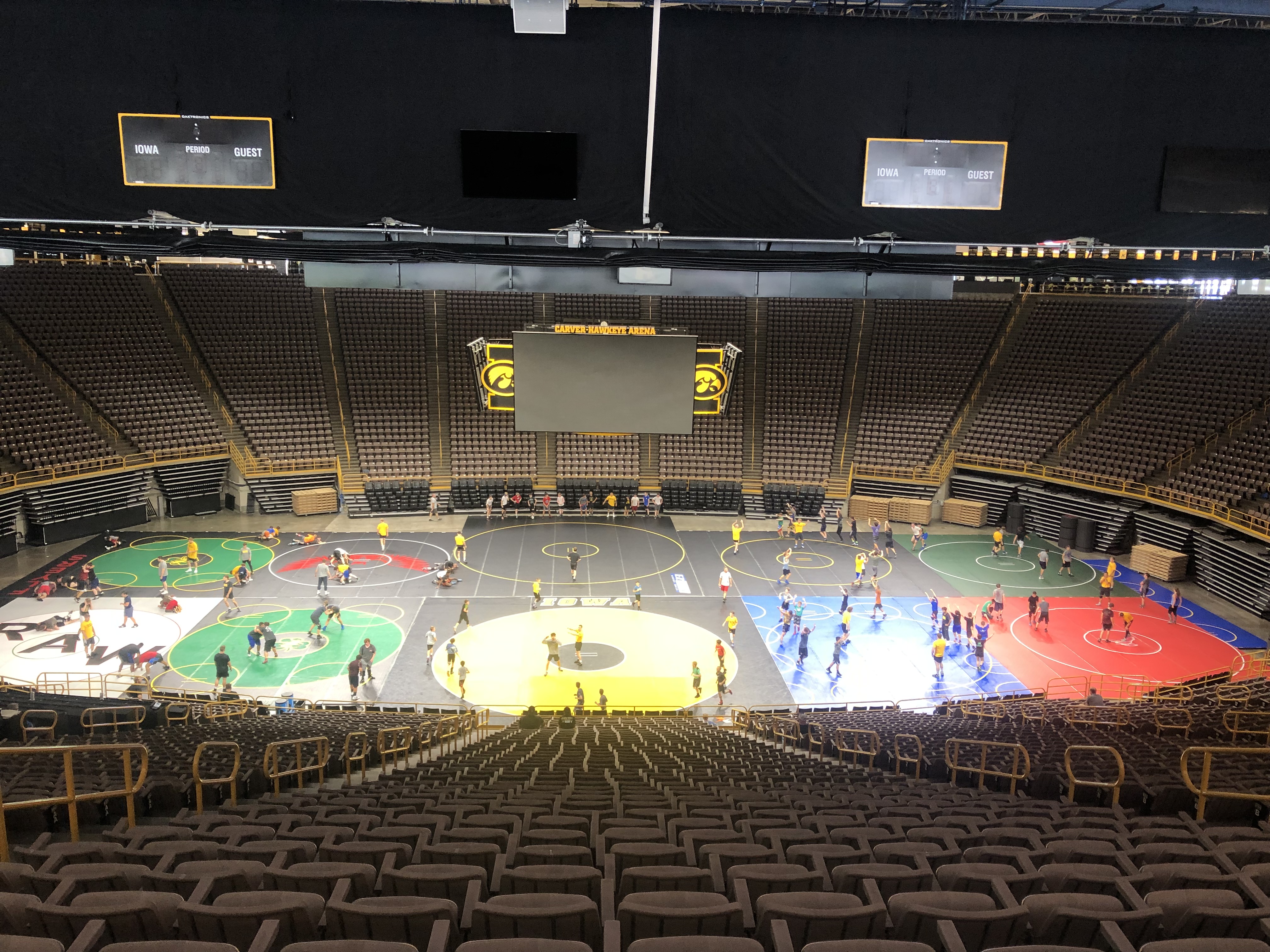 Training Camp

June 27, 2020 - July 02, 2020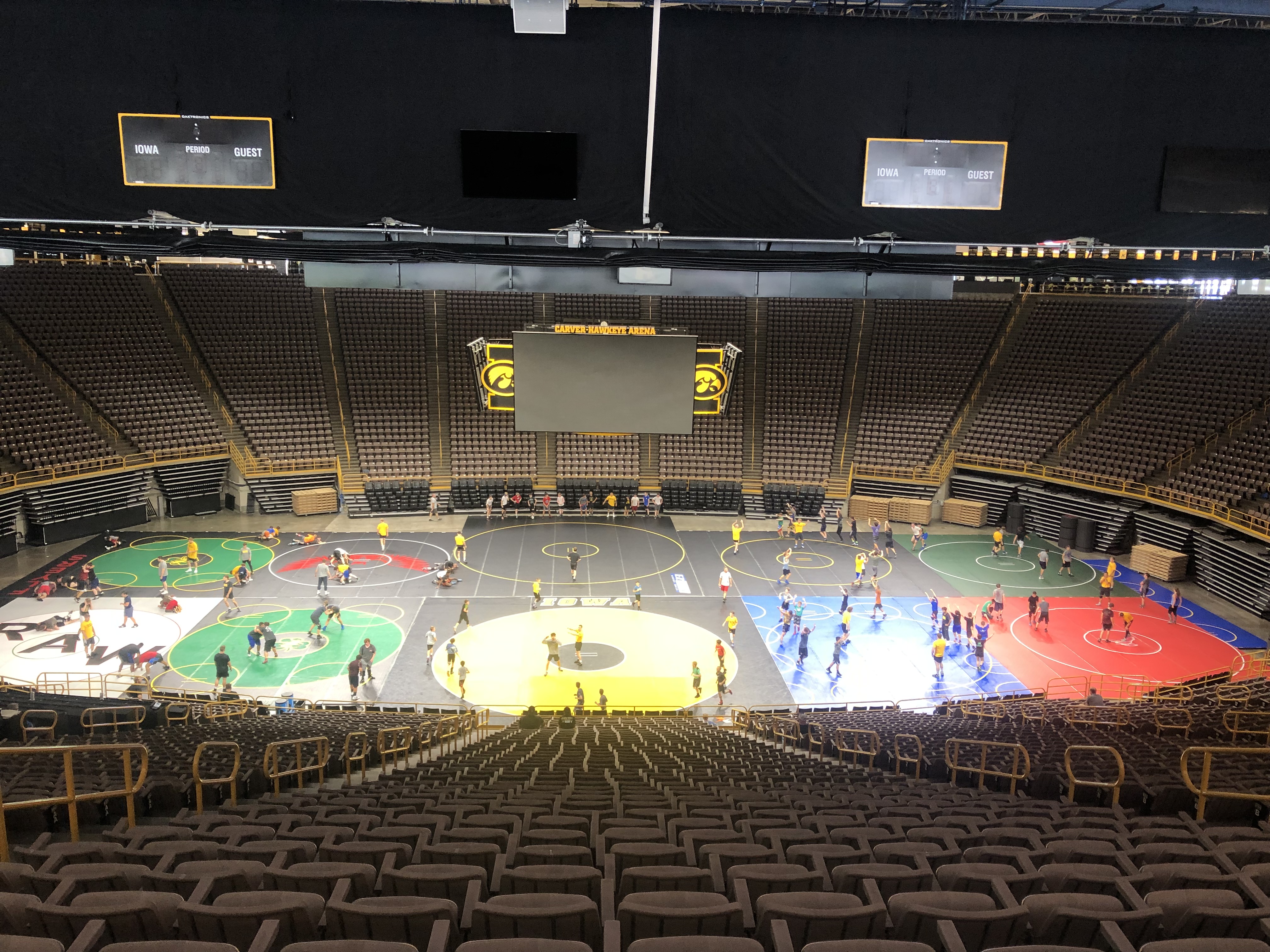 This is our staple camp and best seller. Over the course of six days, athletes will go through a simulated training experience through a combination of the Skill/Drills Camp and our Week 2 Competition Camp. Training Camp is the best of both worlds! New wrestling skill development through repetition combined with 10-12 matches against campers at a similar weight; all while getting personalized and instant feedback from our counselors. Campers will go through an Iowa Wrestling training experience with technique sessions at the Skill/Drills Camp in combination with live wrestling at the Week 2 Competition Camp. Campers will have the opportunity to be on campus at the University of Iowa for six days, learning from the best, and competing on the historic floor of Carver Hawkeye Arena.
What to Bring
For all camps, bring disinfectant or cleansing soap (such as Dial) for when you shower. You may need to change work-out clothes 3-4 times a day, so 10-12 sets is not unreasonable (laundry facilities are available, bring laundry detergent with you). A SET OF WORK-OUT CLOTHES INCLUDES: T-SHIRT, SOCKS AND SHORTS!!  A CLEAN SET IS NEEDED FOR EACH SESSION.
·       Knee Pads
·       Wrestling Shoes
·       Head Gear
·       Mouth Guards
Ages: Open to any and all entrants 10-18 years old
Check-In Location:  TBD
Check-In Time:  2:00 PM-4:00 PM
Carver Hawkeye Arena: Main Floor
Gender: CoEd | Ages: 10 - 18
June 27, 2020 - July 02, 2020 | Iowa City, Iowa
Sat, June 27, 2020 - Thu, July 02, 2020
S210 CHA
Iowa City
,
Iowa
52242-1020