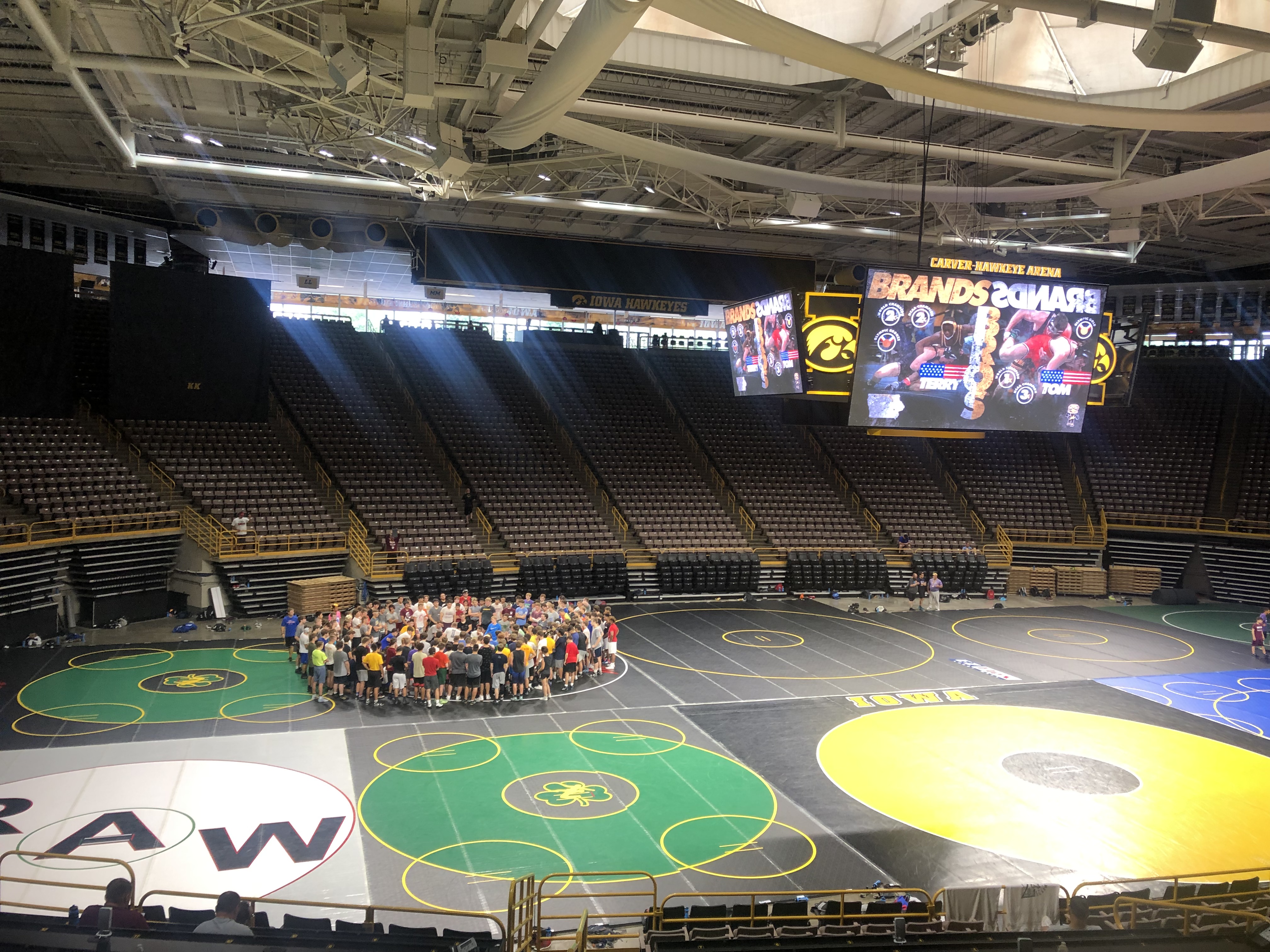 Week 2 Competition Camp

June 29, 2020 - July 02, 2020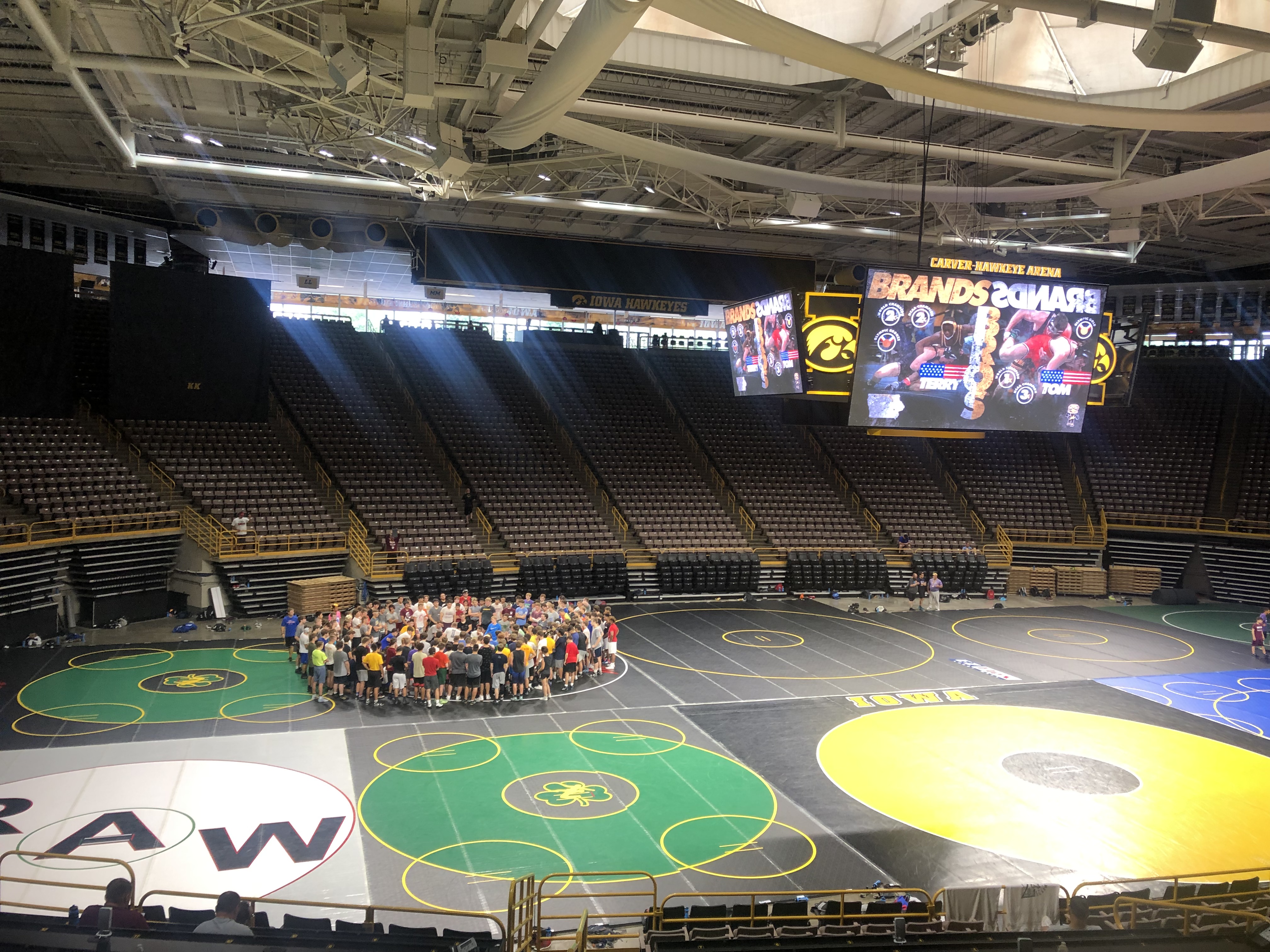 The University of Iowa Competition Camp Week 2 will be unique in the fact that athlete will wrestle both matches and live situational goes. During live matches clinicians will be watching and observing the campers while they wrestle. After their match clinicians will communicate with the camper what they saw while the camper was wrestling. The campers will get instant feedback of what they did that was good and what they can work on. The campers can then take that advice and work on those skills or techniques during the technique and live situation portion of the camp. 
During this camp all 40+ camp counselors will be present at camp to enhance individualized attention for each camper. Technique sessions will include our most credentialed camp counselors and staff. These sessions will be broken down into multiple groups. Each group will focus on different skills, areas, and positions in wrestling. Athletes will be put into groups based on feedback from their coaches. This will allow athletes to grow individually in specific areas throughout camp. 
What to Bring
For all camps, bring disinfectant or cleansing soap (such as Dial) for when you shower. You may need to change work-out clothes 3-4 times a day, so 10-12 sets are not unreasonable (laundry facilities are available but please bring laundry detergent). A SET OF WORK-OUT CLOTHES INCLUDES: T-SHIRT, SOCKS AND SHORTS!! A CLEAN SET IS NEEDED FOR EACH SESSION
• Knee Pads
• Wrestling Shoes
• Head Gear
• Mouth Guards
Ages: Open to any and all entrants 10-18 years old
Check-In Location: TBD
Check-in Time: 12:30 PM-2:00 PM
Carver Hawkeye Arena: Main Floor
Gender: CoEd | Ages: 10 - 18
June 29, 2020 - July 02, 2020 | Iowa City, Iowa
Mon, June 29, 2020 - Thu, July 02, 2020
S210 CHA
Iowa City
,
Iowa
52242-1020